You have always had the option to 'print this publication' of Dreamer on the main Issuu site but I have recently fallen in love with a new book company… Artifact Uprising and decided to try printing through them. As expected, it turned out gorgeous.  The best part?  You guys can order it through them as well!!  Just go to this link
I sized it to the 6×8″ size (trying to keep costs down) and it is so cute!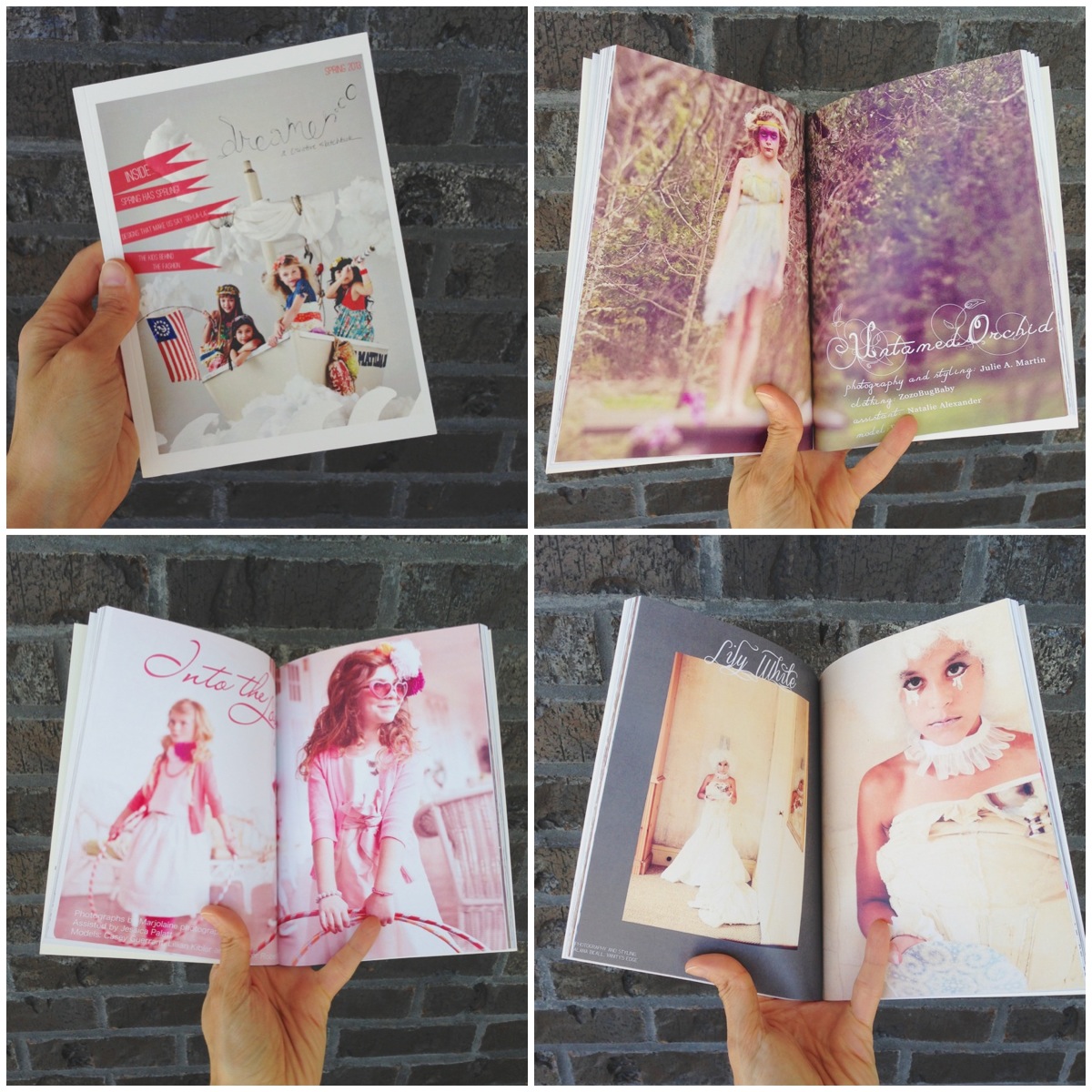 ** This is a book you will be ordering directly through Artifact Uprising… I can try to help with any questions but most info can be found on their FAQ's and through them
 I didn't pre-plan the order when I put the magazine together (our standard 8.5×11″ size) so with the resizing, there are some pages that are cut a tiny bit off… that will be fixed in future issues and isn't something that can be fixed this issue (for example: see above on the "Lily White" page- the text is very close to the edge).
Enjoy!!