Today we are sharing a yummy recipe by Drea (Andrea Duclos). Ohdeardrea is filled with vegan recipes, DIYs and photos of her family life in South Florida. Check out her blog to see how awesome she is. While you're there, get some info on her Spring 2015 India Retreat and the cookbook she has in the works. Before we share her recipe, let's chat with Drea…
Coffee or tea: coffee. always coffee. then tea. then more coffee.
Social media makes: our world tiny
I'm inspired by: life, colors, patterns, and travel…. and coffee.
Childhood is: a time of endless magic…. and cookies
The place where I create is:everywhere
I'm coveting: the idea of endless travel
My playlist: n.e.r.d. all day, everyday. except for today, today was bluegrass.
I aspire to: more of this. creating, learning, growing, happiness. I like it all, I want to do more of it.
Introvert or extrovert: if it's possible, both. if not, introvert. Okay, actually, probably just an introvert.
I am currently working on: a cookbook / a two week textile, cooking, and yoga tour of north india/ living the best life ever.
My Favorite Sandwich, A Love Story / The Perfect Veggie Sandwich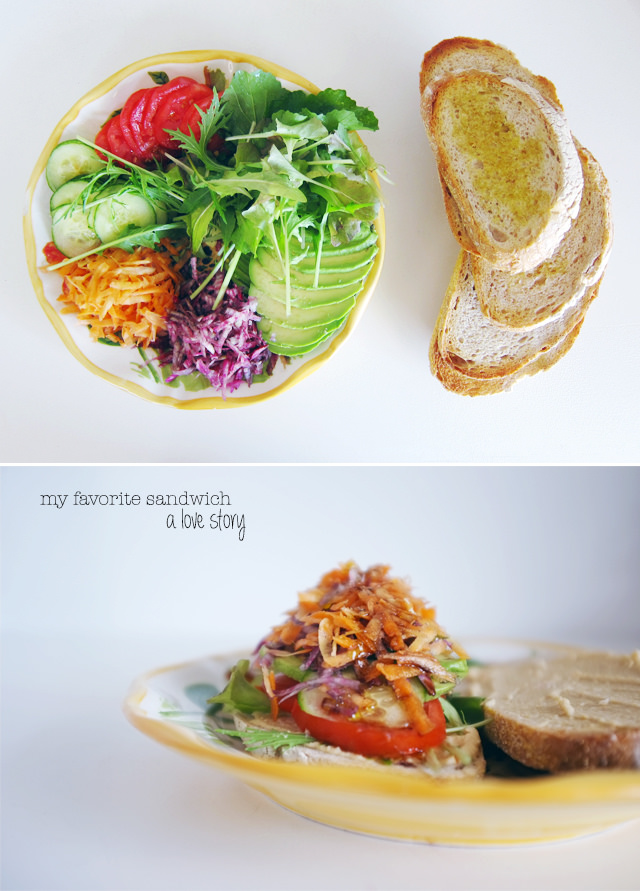 t's funny the things that make you think of love, isn't it? And not very surprising for us, that a lot of food makes my heart think of love and of Alex. Just like pizza has a love story for him and I, so does this sandwich.  Nothing about this sandwich has changed over the past six (?) years. It doesn't need to change. I know we're typically things on toast people over here, but this—-  this really is our favorite, easy bread and veggie recipe—- and filling enough for even the hungriest of carnivores (ahem, alex).
So why does this sandwich make me think of love? For a few reasons really. I discovered the amazingness of shredded beets on things– with Alex. A small restaurant we went to featured shredded beets in many of their recipes. Such a simple idea, and such a great way to eat beets. Together we would visit the weekly markets for all the ingredients we needed. Sometimes 
Alex would make the bread
— and sometimes he wouldn't
And each day (not everyday, but often enough for me to be spoiled by it) he would make this sandwich for me while I was at work and walk it over to me. We'd sit together in breezy walkway filled with wind chimes, tapestries, and hanging plants outside a sweaty and incense filled hippie shop (I know, I worked there/managed it— and it's still funny and amazing to me now) and eat our sandwiches together…. with chips. Always chips. We all love sandwich day. And I love eating this sandwich with him and our small family.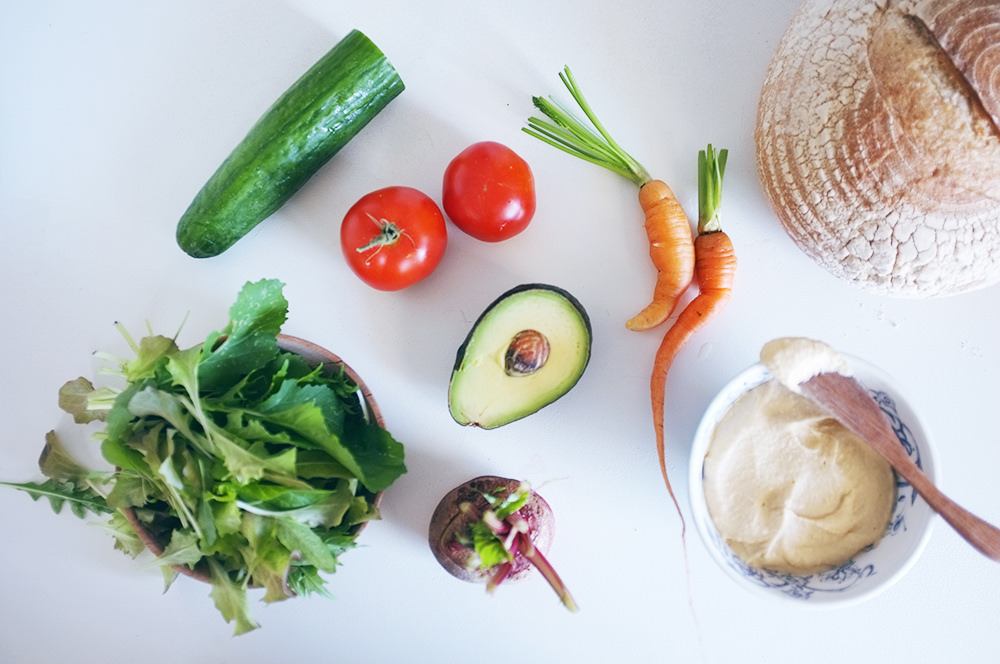 When I asked Alex if this sandwich makes him think of love, he said yes. I asked, why. And he said becausewe've been making it together for so long. I've only ever ate this sandwich with you. And will always eat it with you. It's true. And now, we eat it with Marlowe (no beets for marlowe). And more awesome? With vegetables grown in our own garden. That's love. Veggie sandwich love.
thick sliced sourdough bread, toasted
sliced avocado
thin sliced cucumber or radish (for crunch)
grated beets (any color)
grated carrots
sliced tomato
your favorite greens
hummus (we always make our own lemon garlic hummus, but any variety is great)*
olive oil
balsamic vinegar
salt &cracked pepper
*sometimes, but not usually, I make a sun-dried tomato spread. like HERE (tempeh too), it's extra delicious.
drizzle olive oil on bread
toast/broil/grill bread
spread hummus on bread
layer your veggies
salt & pepper
drizzle balsamic on top
close sandwich
big bites.
ENJOY!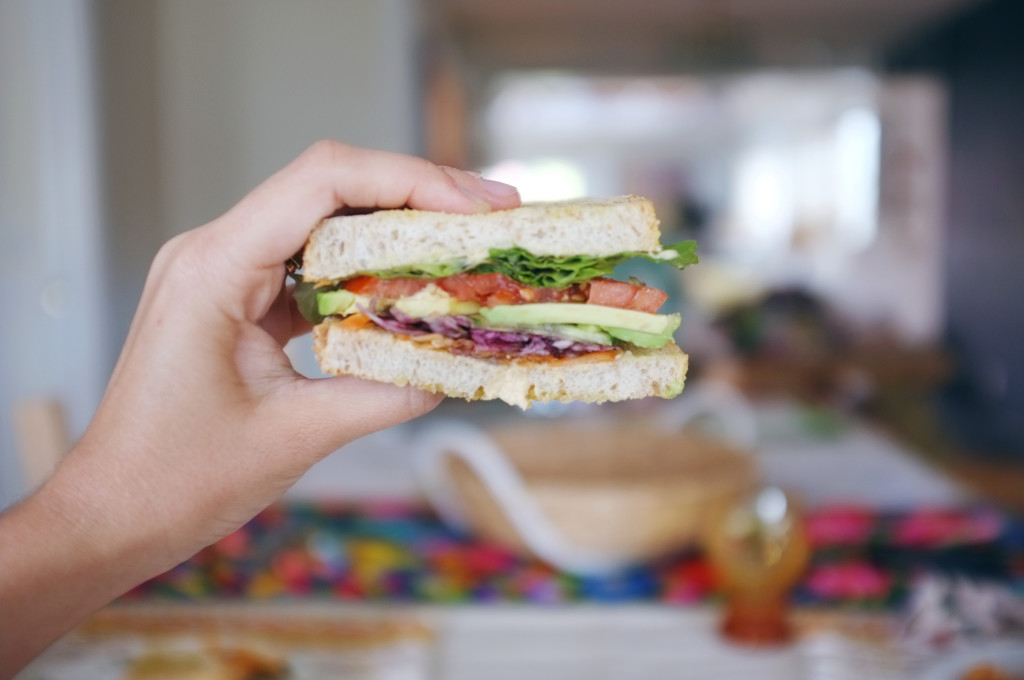 (originally posted HERE)