Dreamer's photographer, Nixxi Blanck, headed out to Petite Parade's Spring 2014 fashion event this past weekend and was able to not only bring us all the amazingness from the show but some beautiful shots to show how it all went behind the scenes!
Scroll down to go one on one with some of the designers and models from the show!
Nixxi was able to chat with some of the adorable faces and amazing talents off the catwalk…
Zuzanna & Kayla
Kid model Zuzanna (right) has been modeling for four years, and has recently been one of the faces of the first Vince Kids campaign. Kayla Schramm (left) is a competitive gymnast and track athlete and both of these young ladies are signed with Generation Model Management.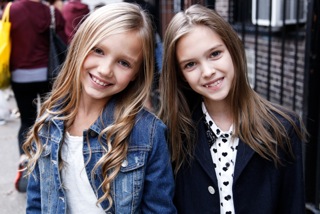 Algo Miller
Kayla Algo Miller is a Broadway-bound professional model and dancer hailing from West Hollywood, CA. Soft spoken with a fashionable flare and Califorina cool, she is the total backstage "it" girl of NYC!  She's passionate about runway coaching, choreography and fashion films. Visit her @www.iamalgo.com for upcoming performances! 



Sai
Sai De Silva and is the founder and creative director of Scout The City, a children's lifestyle blog, which focuses on the fashionable city life of my three year old daughter, London Scout. She started STC five months ago, and it has already gained quite the following!  Check her out at scoutthecity.com

Stella
Stella and her kiddo are simply beyond words! petitPARADE is their hangout spot, be sure to vist the blog for trendy tips and fashion tricks!
http://fabgabblog.com/

Madison Sonae and Ka'Mani Sanai Brown
The twins, Madison and Ka'Mani, have been working as an inseparable pair ever since they began their careers on Law & Order: SVU in 2006 at only four years old! In 2010, they became the face of the children's line Coco and Breezy. Today, they're regular rock stars, and love to make movies and take pictures together. Check them out @www.rockstartwins.com

Madeline & Yuko
Yuko Mizuno (left) has been practicing her craft for over ten years. Japan-born turned new york native, she is always refining her skill set for the refined markets New York City has to offer. Her expertise ranges from commercial to editorial makeup and can even turn the most mundane everyday looks into a Va-va-voom! We never tire of seeing Yuko at backstage at the shows!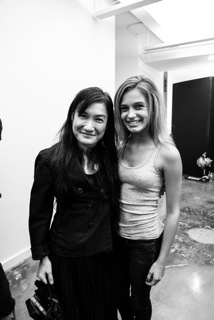 Yuko Mizuno:



Talia Crillio
With a strong interest in fashion and excellent management skills, Talia Crillo has always had a passion for working in PR. She is among the best assistant's at petitePARADE!! IG@taliacrillio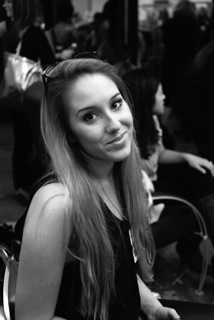 Cory Paglinco, Designer at Parsons the New School for Design 
Hey, I'm Cory, and I'm a recent graduate of Parsons the New School for Design. We were delighted to show our new collection at Petite Parade Kids' Fashion Week!
Paisley



Brooklyn
A new girl in the fashion world, Brooklyn is a kid model who trekked in from Niagara Falls! She's a Generation girl.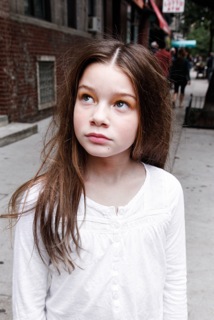 Madeline & Angelina
Madeline (left) hopes to be on Broadway someday and perform in concert, singing her own original songs, and she enjoys modeling, especially for Bonnie Young. Angelina (right) was our gorgeous model for Dreamer Journal's recent Issue, featured in the editorial by Nixxii Blanck, "Street Belle of Brooklyn" which holds absolutely true for Angelina. She is a Brooklyn-born international model with Generation and has been the face of Pale Clound. We adore her!!



Sidney
Sidney is 7 years old, resides in Brooklyn, NY and is signed with Generation. She loves riding horses, playing violin and spends her free time sketching designs for her future kids' line and blogging, with the help of her favorite assistant, Mom! Find her @www.siddyinthesity.com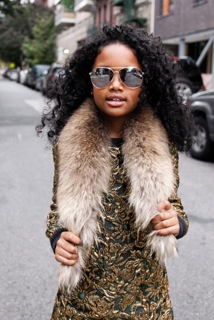 Bonnie Young served as creative director for the Donna Karen collection for seventeen years and started her own collection seven years ago. Her store in Aspen, Colorado opened its doors in December of 2007, and in the future she's hoping to start a women's collection based out of New York City . She is currently designing an accessory-focused collection for the Museum of Islamic Art in Quatar consisting of beautiful jewelry and iPhone cases, which will be presented at Harrods.

Her son, Brando Noah Babini, loves soccer, and dreams of a future career in the sport. Australian soccer player Tim Cahill's son, Kayah Cahill, was also featured on the runway during Bonnie Young's spotlight. Bonnie's daughter, Celia Isadora Babini, is an actress and singer, and performed recently at the Plaza Hotel, and by the way, we LOVED your walk in Bonnie Young!!