Today we are chatting over a cup of yummy hot chocolate with Melanie from You Are My Fave.
You Are My Fave is an amazing blog full of crafts, DIY's, party ideas, interior design and, my favorite, fave finds
 You can't look through her blog without being totally inspired to run off to do a project of your own.  (You've very likely seen her work featured on sites such as Martha Stewart, Apartment Therapy, Fossil, Etsy, Daily Candy, Rachael Ray, Design Sponge, Oh Happy Day, and A Cup of Jo… we're telling ya, this girl has good stuff)
 So, sit back and get to know her a little bit and scroll to the bottom for one of her "fave's"!
Coffee or tea: hot chocolate
Social media makes: me happy some days and crazy on other days
I'm inspired by: great use of color, lovely packaging, women entrepreneurs, the branding from Kate Spade and JCrew, cake

Childhood is: magic
 The place where I create is: the kitchen table
I'm coveting: an original painting from Yanyang Pan 
 My playlist: NPR (I'm becoming my parents)
 I aspire to: contentment
 Introvert or extrovert: introvert
 I am currently working on: the nursery for my baby girl 
LETTER BAG TOPPERS ARE MY FAVE by: Melanie Blodgett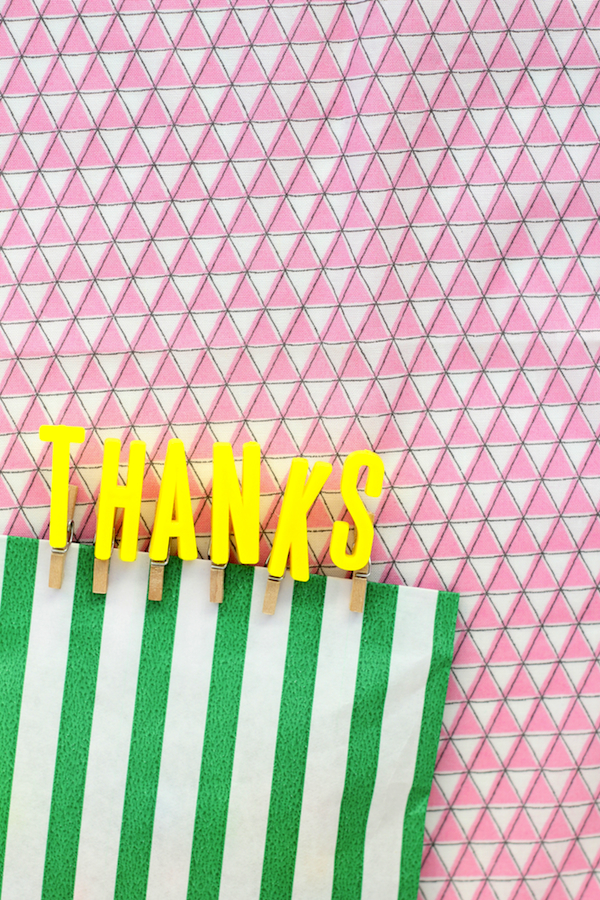 I try to make all the projects I feature here very doable, and these mini clothespin toppers definitely fall in that category. They take less than five minutes and can be customized as gift toppers/party favors/place cards/unnecessary chip clips.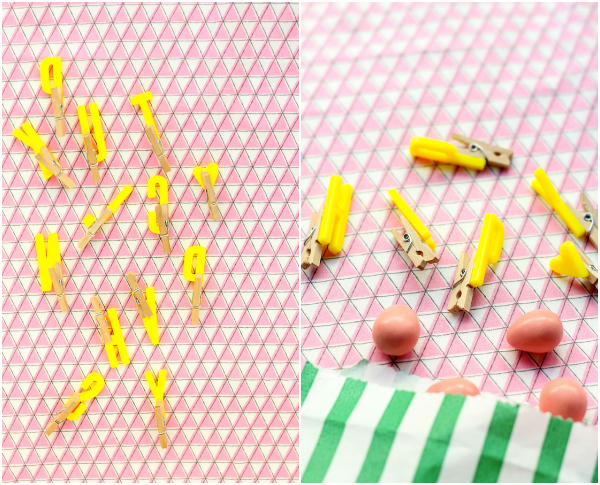 All you need are mini clothespins, plastic letters (check the scrapbooking section, these are Recollections brand from Michaels), and a hot glue gun. Simply adhere the letters on the clothespins and top your bag. Effortless party style.