Today we are chatting with designers Aurélie Remmetter and Marie Pidancet of Louise Misha . The friends were inspired on a trip to India to create the colorful and nostalgic line. The brand offers ready to wear, jewelry, handbags, and home accessories for girls.
The sweet ladies of Louise Misha are giving away a beautiful "Bracelet Sunny"  here on the Dreamer Journal blog! To enter to win this adorable accessory for the girl in your life, follow instructions at the end of the post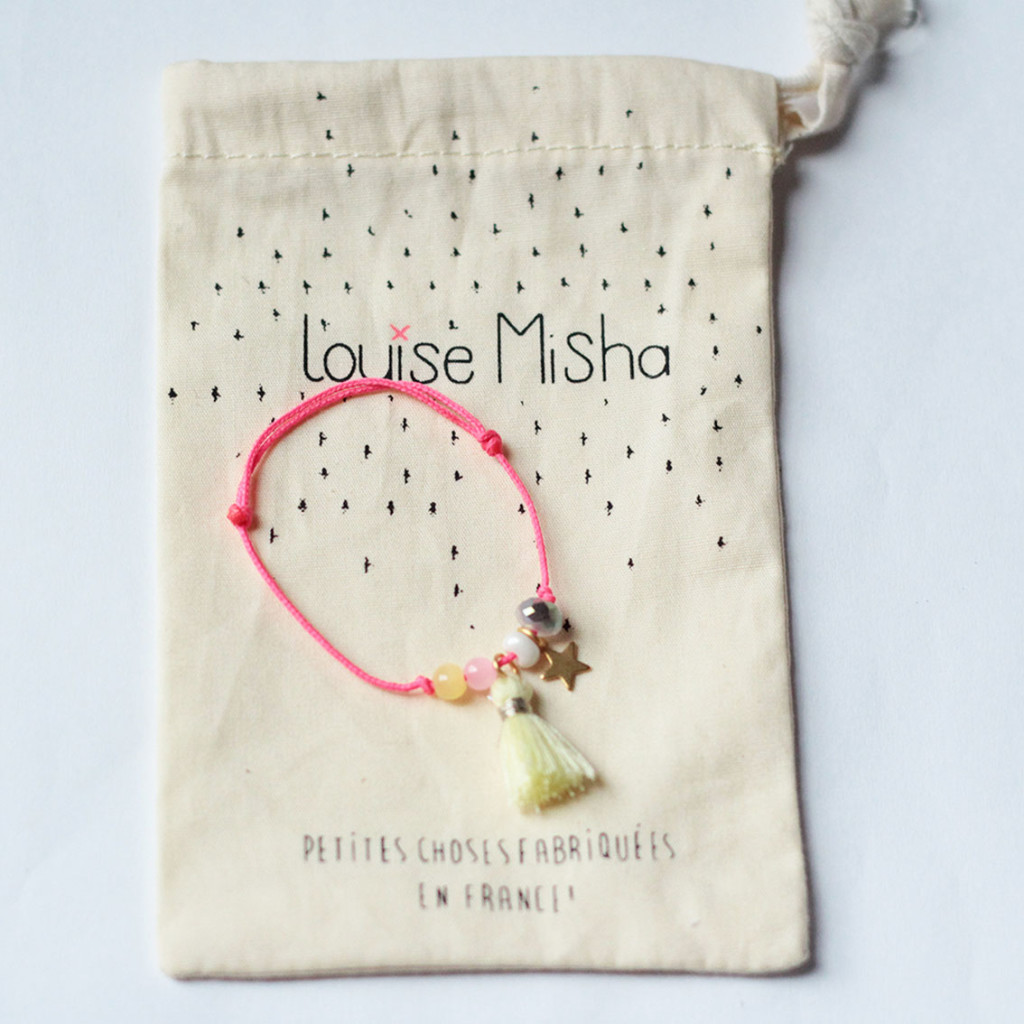 Coffee or tea: Tea & coffee
Social media makes: connecting with people around the world easy
We're  inspired by: fabrics, all things vintage, art and streets colors
Childhood is: too short  
The place where we create is: anywhere where we can find inspiration
I'm coveting: a beautifull Scandinavian Rocking Chair from the 70′s
Our playlist: Stolen song – Milcky Chance ,Patrick Watson – Adventures in Your Own Backyard, Moldy Peaches- Lorge Regula,  Disclosure – You and Me
I aspire to: spend holidays in an exotic place; make even the simplest moments of everyday  specials 
Introvert or extrovert: Introvert & extrovert
We are currently working on: The new collection of ready to wear and accessories for the summer 2015 season
Dont forget to enter the giveaway for the Louise Misha bracelet!
-Leslie

There are several ways to win this lovely bracelet… enter through Punchtab below or share/like/comment about our give away (be sure to tag us so we see you!) on your social media sites and we will be picking a winner May 14th!