We share our work all the time with you here at Dreamer… the end results of what we do day to day.  We thought it would be fun to show you how it works behind the scenes as well though (cause let's be honest- that really is where all the magic happens).
If you are like me, you have a dozen things on your to-do, post-its, iPhone reminders and emails to track just to keep up with your day.  Well, the amazing folks over at Design Aglow just shared their Big Picture Planner with us and it is the answer to all of your organizational woes (if you have ever attended one of my workshops, you know what a die hard Design Aglow fan I am… their Inspire Guide was my right hand man at all my portrait ordering sessions).  And guess what?  For being a Dreamer reader they are going to give you 15% off any purchase through the end of October.  Just use the code "dreamer" at check out!
This thing has it all and, because it is Design Aglow, it is just as pretty as it is functional.  They didn't forget anything when they were putting it together… it goes from things as simple as your day to day calendar to remind you of appointments to as big scale as goals for your business and how to stay on track to achieve them (there is even marketing and financial sections for those of us who dread the actually business part of business)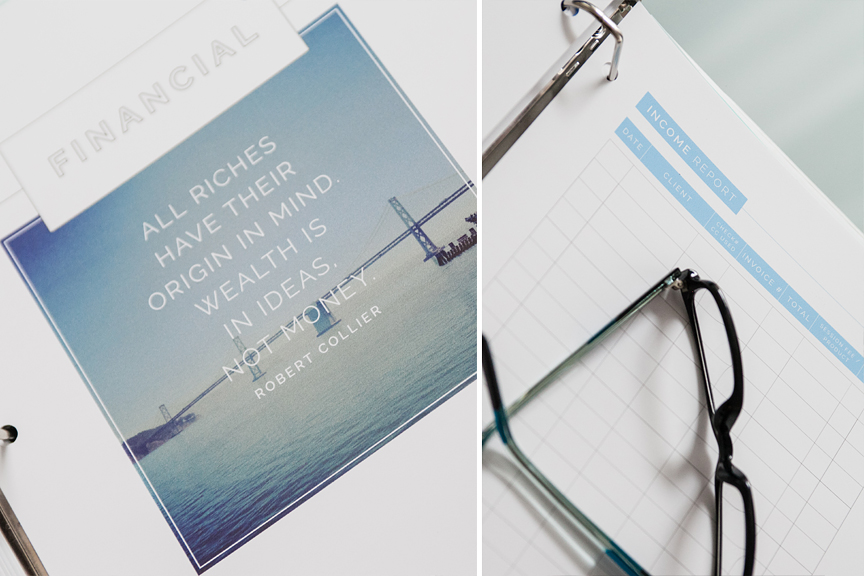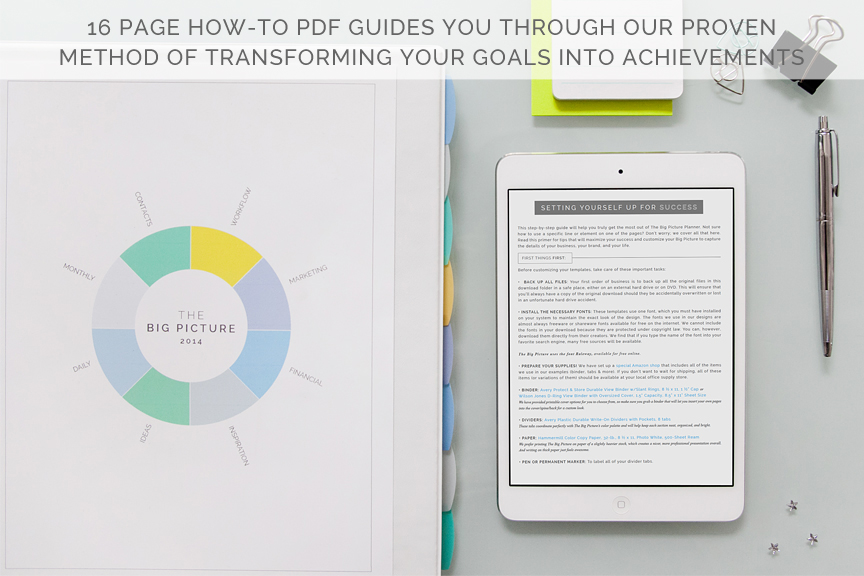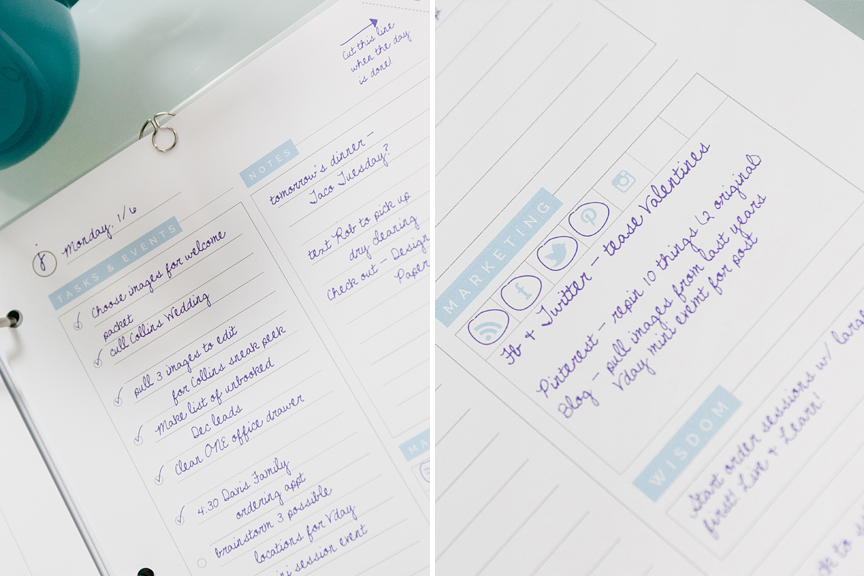 The Big Picture at a glance:
• 40 printable and fully customizable PDF pages (binder not included)
• 16 page how-to tutorial, Setting Yourself Up for Success, guides you through our proven method of transforming your goals into achievements
• Dozens of tips for living more productively
• 8 brilliantly designed sections tailored for today's professional photographer: Daily & Weekly Planner, Monthly Planner, Contacts, Workflow, Marketing, Financial, Inspiration & Education, and Notes & Ideas
• 3 unique, brandable cover options
• 6 smart worksheets for strategic planning: plot your Big Picture goals, goal actions, annual marketing goals, current and future marketing campaigns, social media tracking, and website & blog analytics
• And so much more…
BONUS: Access to the exclusive 2014 Design Aglow Big Picture private Facebook community to keep you on track, motivated and supported 24/7
This thing will turn all you "dreamers" into "doers" !!  Don't forget… the code "dreamer" will save you 15% off any of their products HERE.